Maison Laberge
Owner: Philip & Lois LaBerge
14 rue Adrien Laberge, L'Ange-Gardien, QC G0A 2K0 Map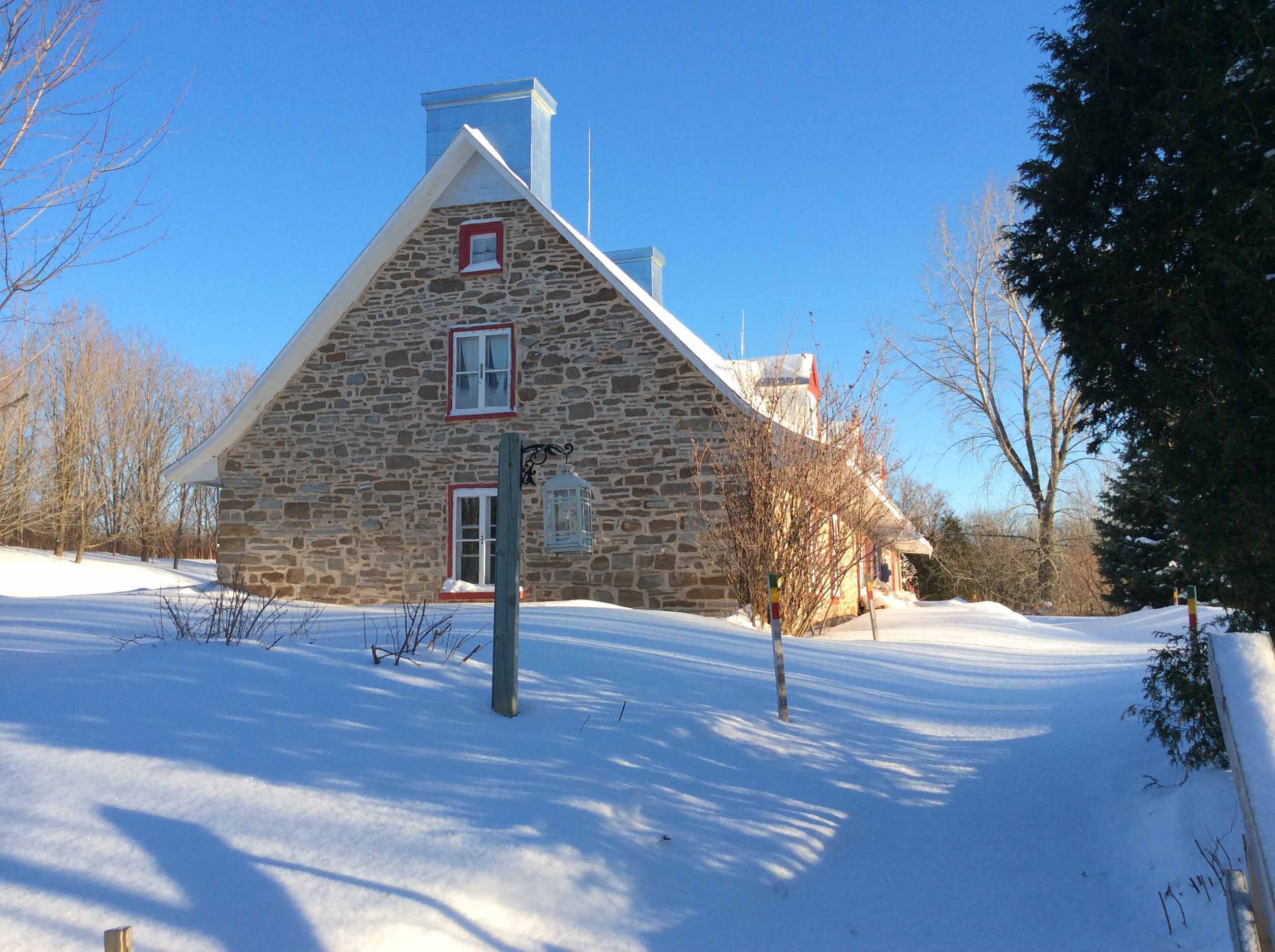 Picture taken in December, 2013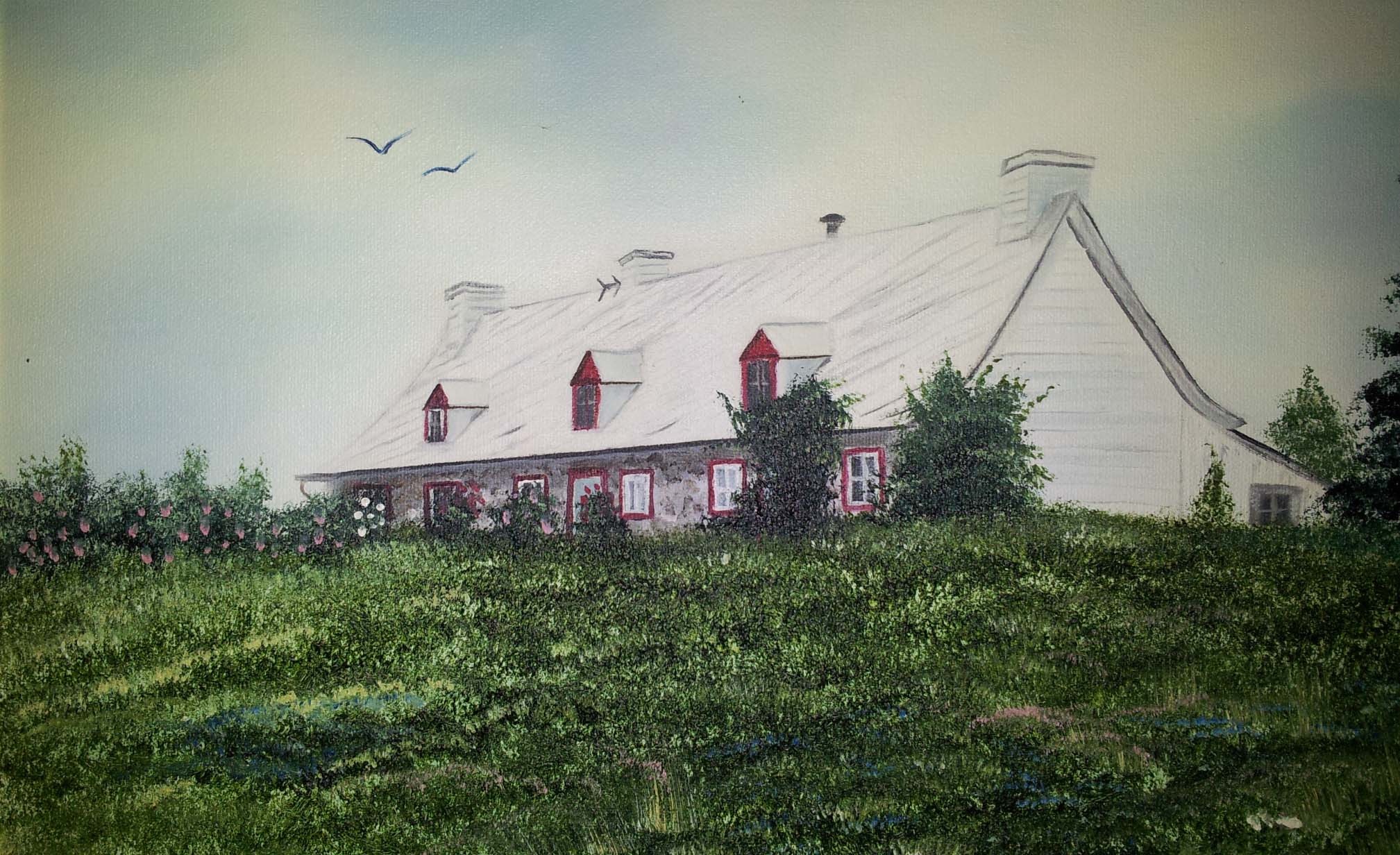 Painting by Anna Laberge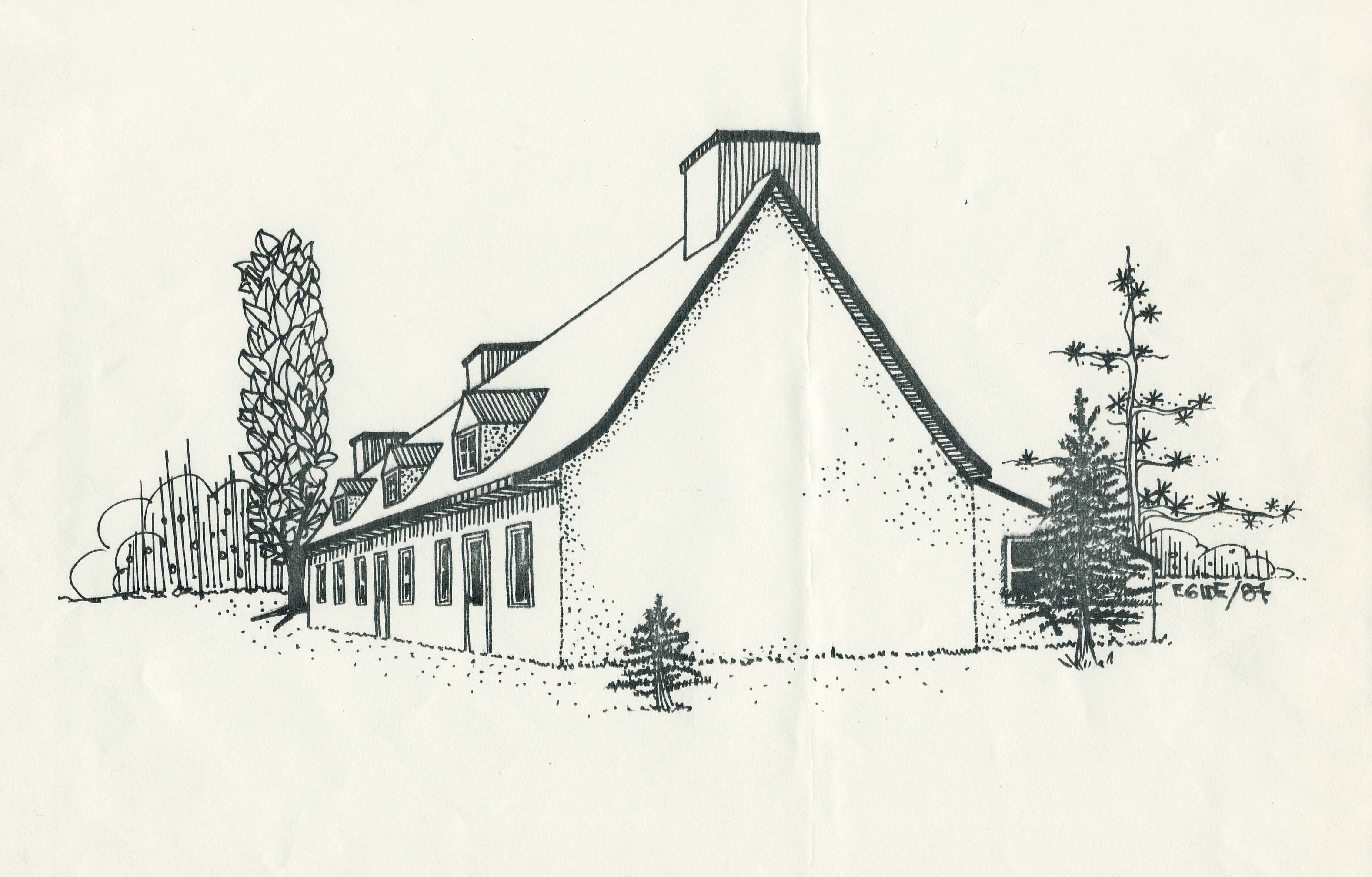 Sketch of Maison Laberge by unknown artist.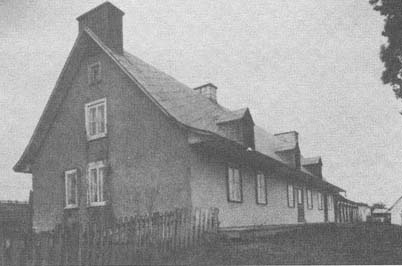 In the painting A View of the Château-Richer, Cape Torment, and
Lower End of the Isle of Orleans near Quebec, by Thomas Davies, 1787,
the house is very similar to the way Maison Laberge would have looked at
that time; however, it would have been longer with a chimney on both ends.
Today, Maison Laberge has a Canadian metal roof with diamond shaped tiles
with a 3 foot eave running the length of the house on the front and back.
The metal roof was placed directly on top of the old cedar shingle roof (which
can be seen in the attic today) and the eaves added probably around 1800
when the west addition was added to the house.
Photos
The House Construction & Property
| | |
| --- | --- |
| | |
| | |
| | Les Terres de L'Ange-Gardien - 1680 (in French) |
| | Terre 28 - Robert Laberge (in French) |
| | Terre 14 - Thomas Touchet (in French) |
The Town: L'Ange-Gardien
Aerials
Maps
Plats
Maison Laberge - General Info
| | |
| --- | --- |
| | LAutreVoix.pdf (French) |
| | |
| | |
| | |
| | |
| | |
| | |
| | |
| | |
| | APMAQ - Amis et propriétaires de maisons anciennes du Québec |
| | |
| | |
| | |
| | |
| | |
| | |